INFLUENTIAL ARTISTS
(In no particular order)
Pieter Bruegel the Elder (1523 - 1569) this artist influenced me in composition, I like the way he did not have a single focal point as is stressed so much today (Over Stressed I might add). His paintings are very busy, which I like, that way you look at the whole painting and not just a single focal point. With a focal point after you see that, you are finished looking. Not so when the whole painting has no single focal point to draw you in, then there is always more to discover.



Johannes Heisig is the Artist son of Bernhard Heisig, I really like his loose style and subject matter, also I learned from his book (ÜBERMALEN by Michael Hametner) that he paints in a similar manner as I do. He paints the subjects as it comes to him during painting and as not predesigned that he just transfers and colors it in on the canvas. He also over paints areas and sometimes the whole painting when he happens to come up with a different idea in the course of the painting process. The book really made me see that I am not alone as to how I paint. He has a beautiful loose style.



Bernhard Heisig (1925-2011) A German Artist who was one of the professors of the Artist Neo Rauch. I like his looseness and compositions, which includes political statements, dreams, and memories along with beautiful colors.






Neo Rauch, A German Artist is one of my influential artists, from him I learned not to worry about perspective and relevant size and subject matter in the painting. I also took from him painting in large canvases.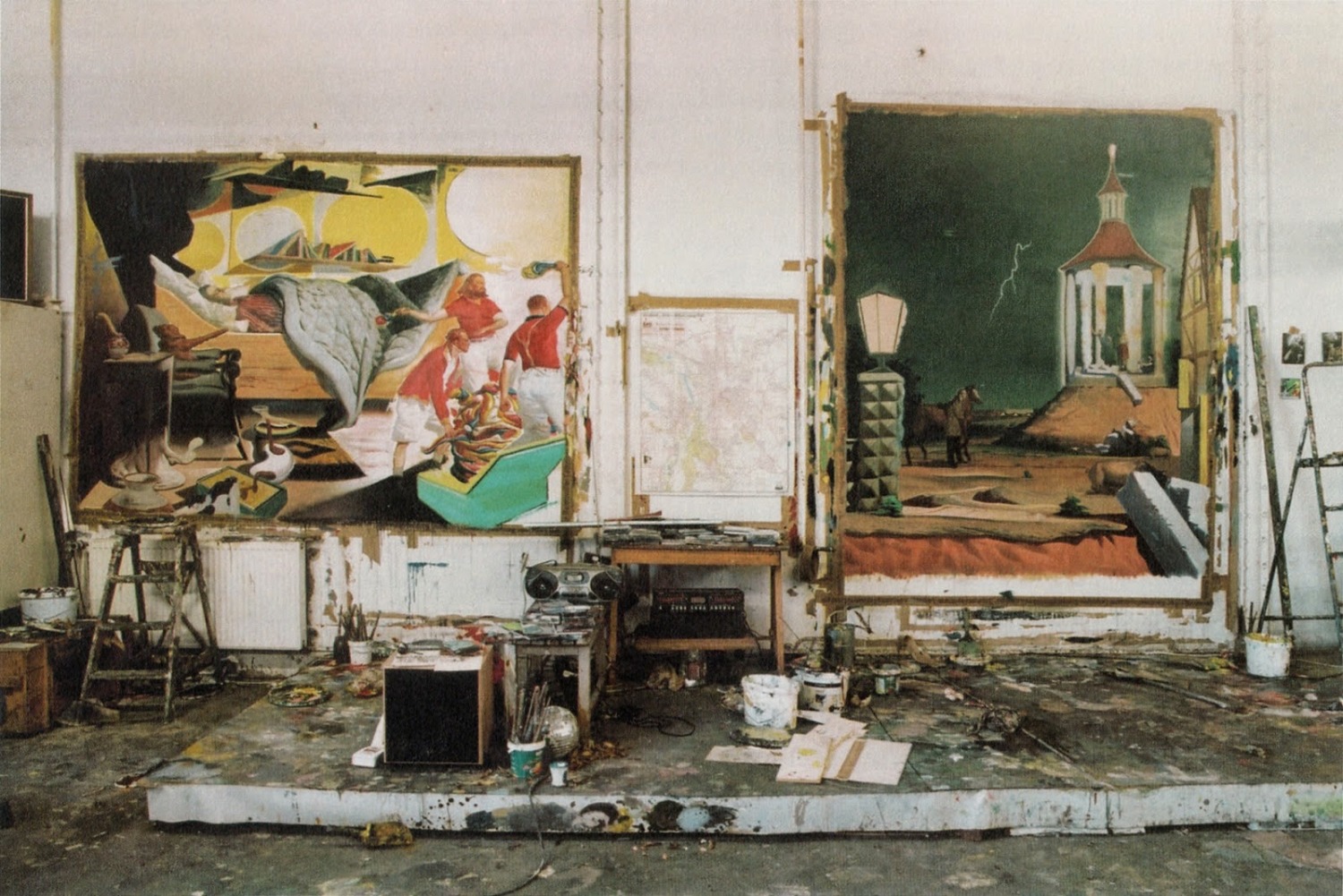 Thomas Hart Benton (1889-1975) One of the Main influential artists, while attending College I studied works of Thomas Hart Benton, and liked the way he composed his paintings, I kind of did a take off and tweaked it to suit me.




Jack Levine (1915-2010) I spent the afternoon with Mr. Levine in a Pub in San Francisco in 2003. He was on vacation from Boston and I had arranged to meet him at the
George Krevsky

Gallery. when we first met, he decided we should go to the Pub I spent the afternoon with him at the Pub. On the right is his masterpiece " Gangster Funeral"